Convert more visitors into Buyers with Prooflander
Using Prooflander in your marketing efforts can increase trials, sales or leads by 200%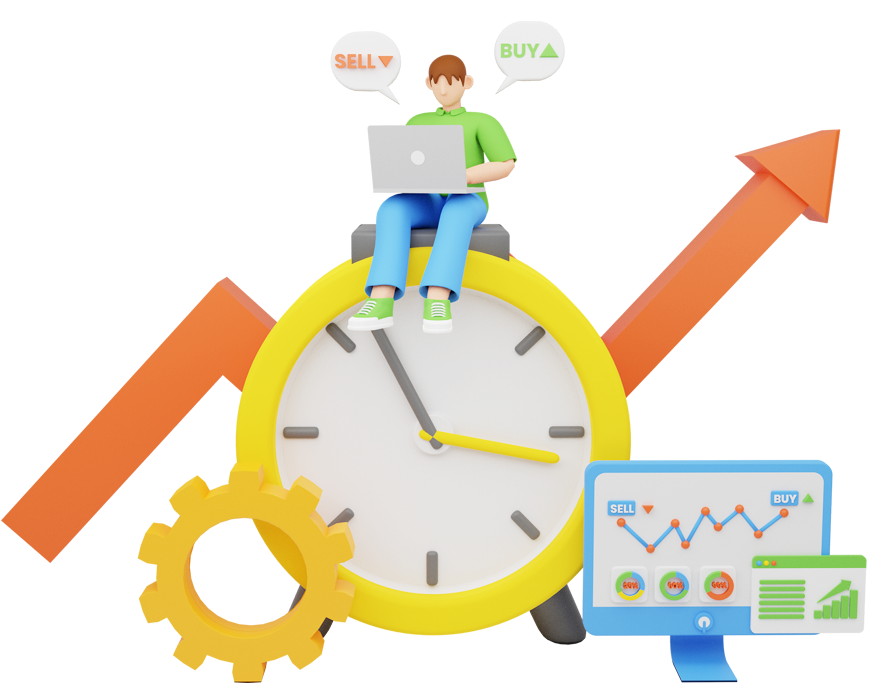 More engagement, growth & leads.
After creating your account, you will get a javascript line of code or pixel that have to add to your site.
After adding your pixel, you can create notifications and display them automagically.
Increase engagement and convert more visitors into customers/users by leveraging social proof.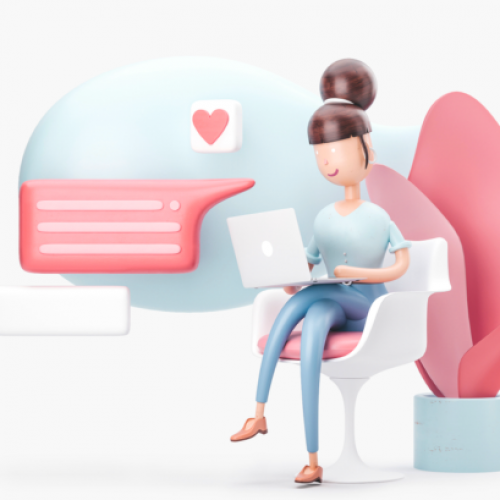 Increase Engagement Automagically
Fully automated notifications to be triggered at the right time and place.
Welcome message
Discount offer at shopping cart
Reviews at pricing and signup page
And many more cases
People Trust Peers, Not Businesses
If you trust more your friends recommendation than a company, why is not going to be the same with your service?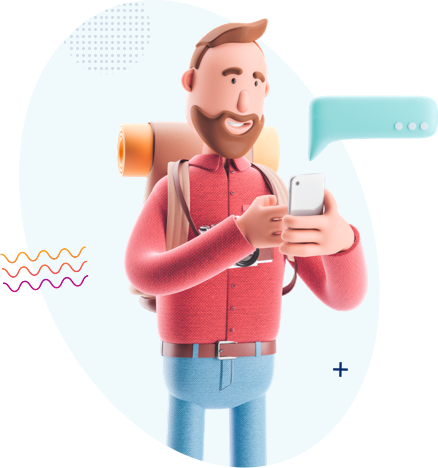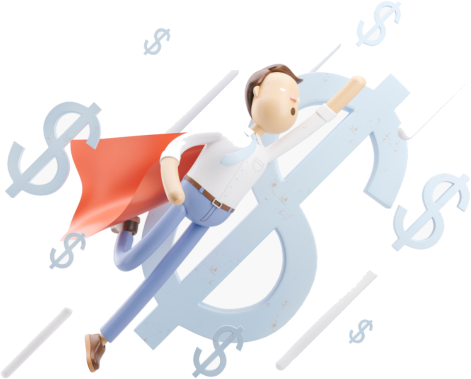 Grow Your Business With Social Proof
In a non-intrusive way, show to your visitors that others love what you do and the value that you provide to them.
It's a pretty simple automated sales team that's talking to every single visitor about the others experience and generating FOMO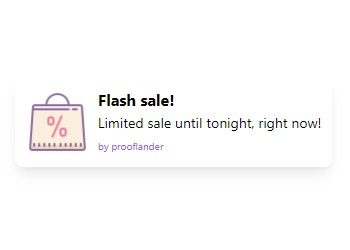 Fully customizable informational message for your users.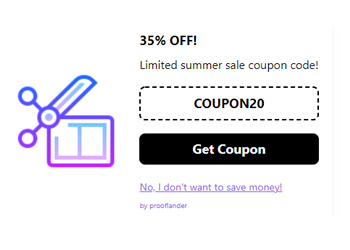 The best way to let your users know that you are running a sale.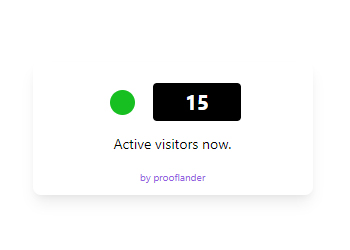 Show your visitors how many people are on your site to create more trust.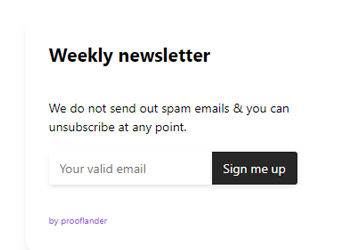 Easily collect emails and generate leads from your users.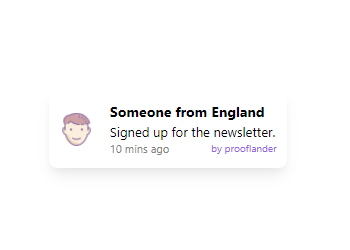 Establish social proof by displaying your most recent conversions on your site.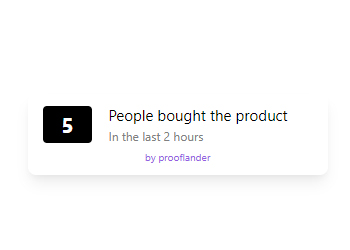 Establish social proof by showing how many recent conversions you've got.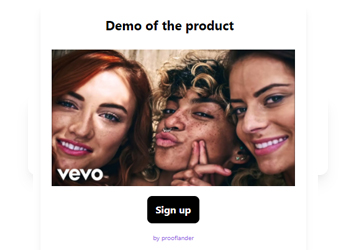 Easily display a small widget with an informative YouTube video.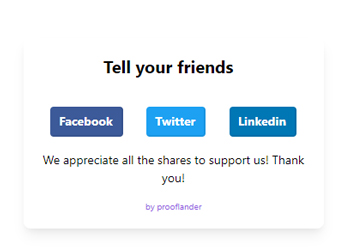 Let others share your content and generate more traffic for you.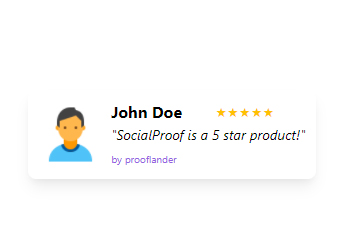 Display a random review/testimonial from your clients to create social proof.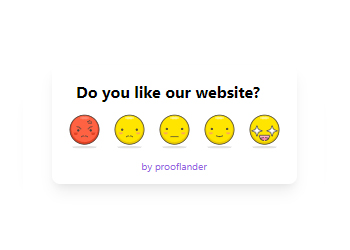 An interactive way for your users to give you feedback about your site.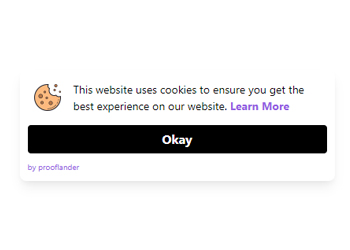 Notify your users that you are using cookies on your site.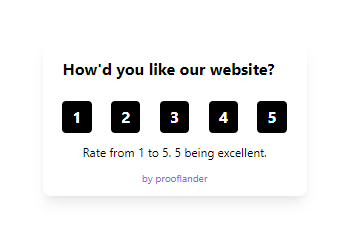 The easiest way for your users to give you a score feedback.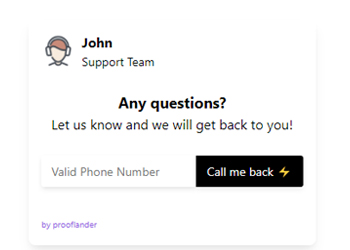 Collecting leads has never been easier with the request collector.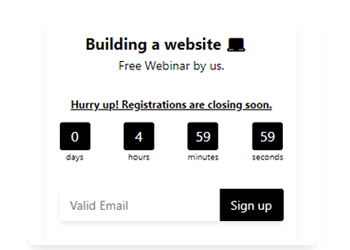 Create urgency/FOMO with a countdown timer and an input for lead generation.
Choose and get your plan based on your needs
Easy setup & integration on any website.
Any website can run our notifications.
If you need help, contact us at info@prooflander.com or fill the form. We will get back to you shortly.